Administrative centre near Camden, N.S.W. opened in 1971 adjacent to the nucleus breeding complex.
A.A. Tegel Pty. Ltd. began as J.E. Tegel and Sons (Eric, Albert and Norman) in 1920 with the purchase of 20 acres of land in Heath Road, Leppington, N.S.W. A mixed farm, "Kooree Grange", was established but all expenditures were directed to the expansion of poultry facilities. In 1930 a hatchery was built with the incubators designed and built by Bert Tegel. He realized that sales of chickens would be greatly increased if they were sexed at the hatchery. He undertook sexing instruction obtaining a certificate in 1934 and for a number of years sexed the family stocks and chicks at other hatcheries in the Sydney and Newcastle areas. In 1936 he acquired ownership of J.E. Tegel and established the company A.A. Tegel. By 1948 the farm of laying hens had grown to 30,000. The company was incorporated in 1948 as A.A. Tegel Pty. Ltd. Expansion continued in the early 1950's with the purchase of more land near Camden for a layer breeding farm. All the layer houses were converted to cages in 1952 and the company began a breeding programme to improve the productivity of laying stocks. The company produced a line of Strain Cross layers, a line of Top Cross layers and a Cross-bred layer. These stocks were sold throughout Australia and New Zealand though independently owned associated hatcheries. Meanwhile the third generation of Tegels, Ross and Max, began a lifetime of involvement in the company. In 1958 the company appointed their first geneticist, Laurie Gaffney, and a new direction was launched as lines of meat breeds were purchased and a meat breeding program was started. In the same year franchise agreements to supply layer and meat breeders were established with W.H. Inghams, N.S.W. and Golden Poultry Farm, Victoria. The first broiler strain bred in Australia, the TM 1, was launched in 1959; this was followed quickly in 1960 by the TM 4 and by TM 6 in 1963. The company launched a quarterly Newsletter in the same year. The Inghams brothers, J.H.(Jack) and R.W. (Bob) purchased a 50% stake in the company in 1963 and two years later their own company, Inghams Enterprises Ltd. bought out their shares.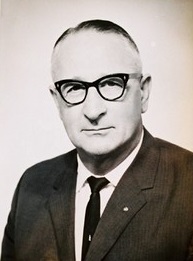 In the mid-1960's the company launched an objective to make turkeys available all year round and purchased land in Bringelly to set up a growing farm. A number of turkey strains were purchased and grown at Bringelly. The Sky High Turkey Farms based in Tamhoor was purchased in 1965 and a processing plant was built in 1967.
An advanced broiler strain, the T.M.70, with the dam (TM-70) a New Hampshire, White Rock cross, the reverse of the cross used to produce the TM6, was launched in 1970; also facilities were purchased to establish meat ducks. With three poultry meat breeding programmes running the company decided to abandon layer breeding.